100 years and counting
Inge Brigt Aarbakke's grandfather started it all started in 1918 with horse shoe production. This production was run until 1981 when Inge Brigt started the first CNC machine.
In 1988 Inge Brigt bought another mechanical company at Jæren called Jær Mek, which was soon incorporated into Aarbakke AS. In 1990, Aarbakke AS merged with the engineering company Njuma, thus gaining its own engineering department. Two years later, Aarbakke AS was acquired by Nodeco, a company that mainly operated subsea equipment for the oil industry. This company was, in turn, acquired by Weatherford, an American oil service company operating worldwide.
Inge Brigt bought Aarbakke AS back in April 2000, and the company became once again an independent production company based on Jæren, Rogaland. In spring 2003 a brand new building was ready for relocation, a building that was planned for a long time and should be efficient to Aarbakke AS as a production company far into the future.
Due to high growth and high demand, the premises were expanded already in 2008 with a new production hall, new office areas and a unique wellness department for the employees, including spa and fitness facilities. At the same time, Aarbakke AS is establishing itself in the world, together with the other companies in the Aarbakke Group. Aarbakke Group was dissolved in 2012.
As of July 2014, the company has 315 employees (37 apprentices). The turnover is NOK 800 million, and will increase gradually in the years to come. 99 percent of the production is for the oil industry, and the customers are different subsea companies and oil service companies. Aarbakkes vision is "Interaction and joy".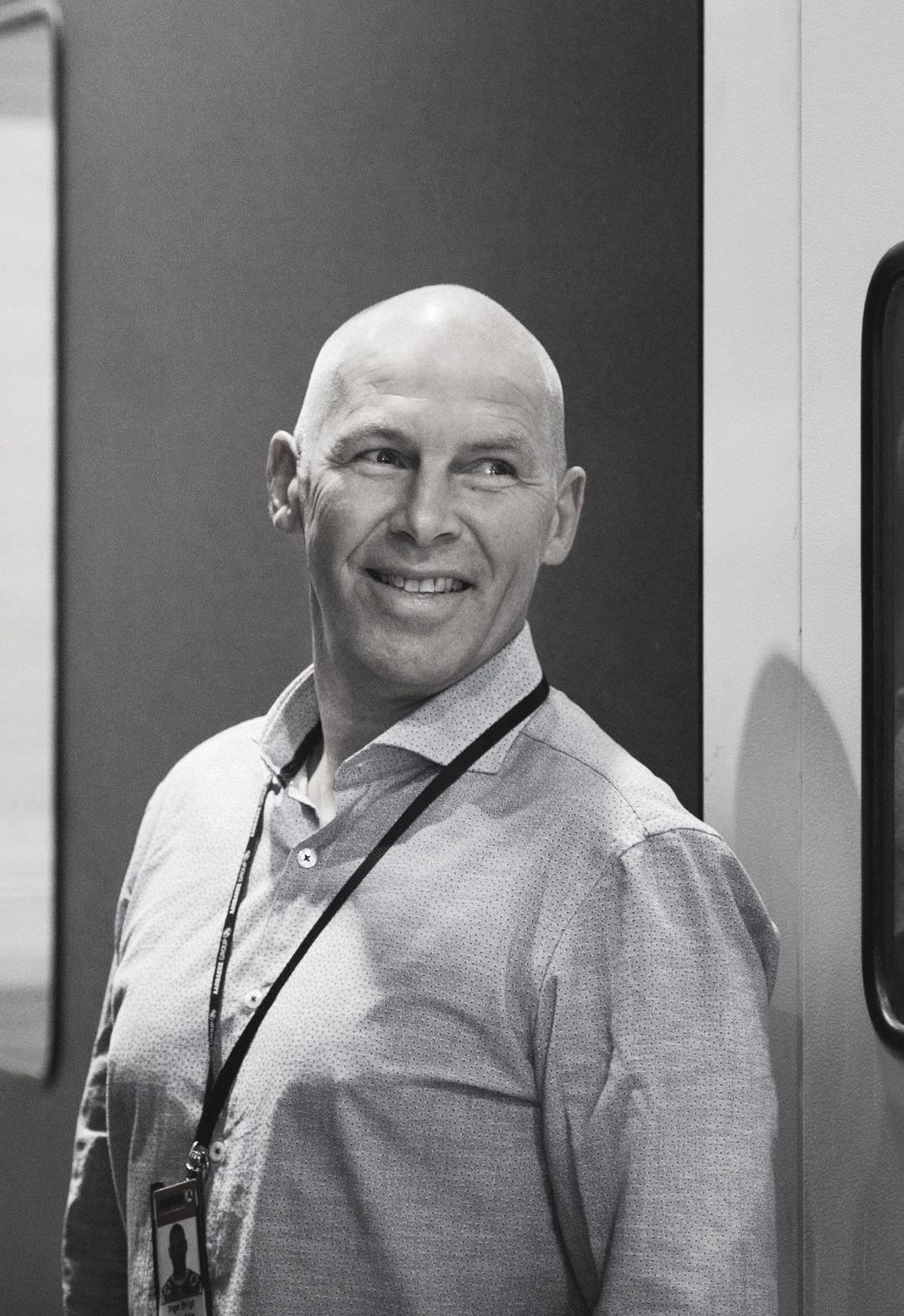 Inge Brigt Aarbakke